Experience Sharing

Experience Sharing- experiences that only focus on enjoying each other and watching each other's reactions.

Apprenticeship

Apprenticeship- following the guidance of trusted adults in order to explore uncertain situations and solve problems.

Flexible Thinking

Flexible Thinking- accepting and using strategies like taking guesses vs. knowing the right answer, multiple answers to one problem, "good enough" vs. perfect, and perspective-taking to name some.

Broadband Communication

Broadband Communication- using and understanding different channels of communication like gestures, facial expressions, voice inflection, and body language.

Coregulation

Co-regulation- interactions that require physical, emotional, and/or cognitive adaptation such as carrying a heavy object together, encouraging someone when they are discouraged, or taking turns constructing a drawing.

Sense of Self

Sense of Self- recognizing and celebrating identifying features of each client. Further exploration includes physical, emotional, and cognitive attributes of each person, how they compare and contrast to others, and labeling roles each individual values such as family member and student.
Dynamic Connections is a development and relationship-based program for individuals with autism to improve their social skills, flexible thinking and regulation. The uncertain, the unexpected, even stressful moments are opportunities to learn. Where other autism programs may avoid these situations or compensate for them, DC celebrates each individual's accomplishments when facing this adversity. We allow for a flexible pace, so that when natural opportunities occur, clients have the full benefit of each teachable moment. Our clients recognize these successes because we focus on celebrating small achievements which lead to real, life-changing, fundamental developments.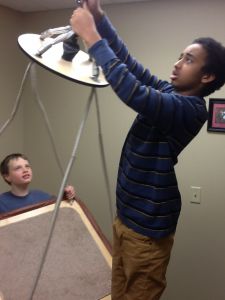 ---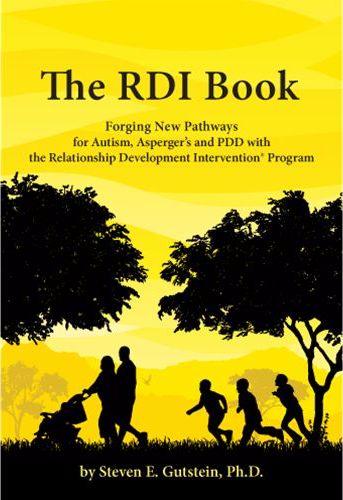 Relational Development Intervention ®
Our program is primarily based on RDI® principles. RDI® was formulated by psychologist Steven Gutstein after he reviewed more recent research on brain development and children with autism. It is a developmental approach (as opposed to a behavioral approach such as ABA). It is relationship based, and thus uses the parent-child and/or trusted adult-child relationship as a starting point. It then branches out to child-child relationships. A basic premise is that children with autism have a much harder time developing "dynamic intelligence" and an easier time developing "static intelligence". It also states that with support and small challenges they can develop dynamic intelligence. Dynamic intelligence is needed to be adaptable, to transition, to interpret situations and people based on multiple pieces of information. It is necessary for real equal relationships.In RDI we work with parents and primary adults to help them learn to transfer responsibility for interpreting situations and people to the child.The website for this intervention is www.rdiconnect.com.
---
M-Th 8:30-6:00, F 8:30-3:00
We hope each of our clients use Dynamic Connections as a cohesive addition to their lives, so we offer flexibility in our programming. Our clients range from 3-years-old to adults. We provide both individual sessions and groups. Although we describe some preset programs below, we are open to variations.
We offer a more structured group in the morning from 8:30-12 (many of these clients are school-aged children who travel mid-day to attend different schools). This group transfers to all-day during the summer running from 8:30-3:30.
The afternoon and evening, during the school year, are focused on individual sessions and 2 hour block groups. These types of appointments are easily integrated into the summer program.
If you are interested, please contact us to discuss a schedule that suites your family's or your client's priorities.
---
Mission of Dynamic Connections
Dynamic Connections strives for every person to feel competent and confident within themselves, within their relationships, and within the world.